Vol 8 No. 18 - January 23, 2008
Joan Perry:
Activist for community, environment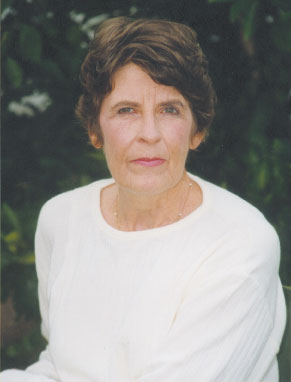 Joan Perry
Nov. 14, 1939 - Jan. 15, 2008
By Pat Copeland
sun staff writer
Joan Perry, of Holmes Beach, who died Tuesday at the age of 68, was one of the area's most well known community and environmental activists, taking on everyone from developers to Holmes Beach City Commissioners to officials of the Florida Department of Transportation.
"Joan was a very intelligent person who understood the function of government and took the time to investigate every issue that she felt was important," Homes Beach Mayor Rich Bohnenberger pointed out. "Often we didn't agree, but we had mutual respect for each other. She was a great asset to our community."
Perry served as an officer in Save Anna Maria (SAM) and the Holmes Beach Civic Association (HBCA) in past years and was a board member of the environmental group ManaSota-88 and a member of the Sierra Club. She also served on the Holmes Beach Code Enforcement Board and ran for mayor and commission.
"She was the eyes and ears of ManaSota-88 and the hard work she did for us is going to be greatly missed," Glenn Compton, the group's chair, said.
Sue Normand, who worked with Perry on both SAM and the HBCA, said although she knew Perry was very ill, "It was still a shock. I was devastated. She fought for what she believed in and what she thought was the best thing for the city and the county and so few people do that."
Former Holmes Beach Commissioner and SAM member Billie Martini was a long-time friend of Perry's "She loved the Island and did everything she could to protect it and our way of life," Martini said.
Manatee County Commissioner and former Homes Beach Mayor Carol Whitmore recalled that Perry ran against her for mayor.
"She was a trooper," Whitmore said. "I worked with her for many years and she always held us accountable for our decisions. She did what she thought was the best for our community."
Al Wiedorn, president of the HBCA, noted, "She was the kind of person who had a lot of insight into what was happening and why it was happening. One of the problems is that a lot of it went right over people's heads."
Perry was a member of Concerned Citizens of Manatee County that filed a challenge to the city of Bradenton's comprehensive plan regarding Arvida/St. Joe's planned high-rise development on Perico Island in 2000. She also was instrumental in two lawsuits filed by ManaSota-88 against the development.