BeachHouse hosts Sunday fund-raiser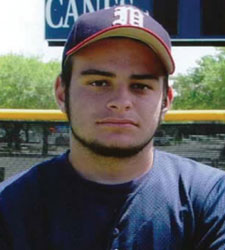 Sabella
BRADENTON BEACH – The BeachHouse restaurant, 200 Gulf Drive N., Bradenton Beach, is holding a benefit on Sunday, Dec. 14, from 4 to 9 p.m. for a 21-year-old local man whose health problems have wiped out his family financially.
Nick Sabella has had six operations in the past four years to remove brain tumors that keep growing back. He was diagnosed with the first tumor while he was a junior in high school. When BeachHouse general manager Becky Shannon heard about his family's problems, she volunteered the restaurant to host the event, according to Mary Gallagher, one of the organizers. Other sponsors include National Distributing, which distributes Anheuser Busch products, and A.P. Bell Fish Company.
There will be live music, raffles and silent auctions. The admission is just $7 and they will be serving $5 hamburgers and fish sandwiches and offering discounted prices on beverages.
The bands that will play include Bootleg, AMI Dub Squad, The Prospect (acoustic music) and Reggie Williams.
Items to be auctioned include Island vacation getaways, a skimboard, kayak rentals, gift certificates, a Blackberry and many others. You don't have to be present to win.
The fund-raiser is open to all ages . Contributions may be made directly to any M&I Bank for the Nick Sabella Medical Fund.